About Ixora Floral Studio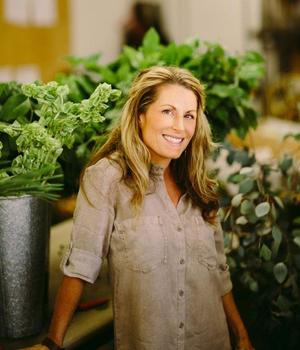 Everyone always asks, "What is an Ixora?"  Surprise! It's a flower! Although we don't use this small, tropical, dark orange flower in our designs, we hope it is a word you'll never forget, just like our flowers! 
Ixora Floral Studio is a boutique design studio and we at Ixora believe that flowers can make all the difference.  From sending a Happy Birthday arrangement to a long time friend who has everything she needs, to sending a congratulatory arrangement to a colleague for his newborn baby, to creating spectacular floral experiences for life's biggest events or corporate soirees, we believe that flowers can tell the story you want to tell.
Founded by Lisa Cardella in 2000, Ixora quickly found its roots in the Pasadena area.  Having grown up locally in Sierra Madre, and after getting her degree in Ornamental Horticulture from Cal Poly, Pomona and working a few years in the floral industry upon graduation, Lisa decided it was time to do her own thing.  What started out in a tiny workshop built by her dad quickly grew into our current studio in a historic 1880's adobe building that is currently used as a showroom and meeting space. Now with over 2500 square feet of design space and another annex location in downtown Los Angeles within the Jonathan Club, we are able to offer a wide range of daily floral services as well as truly memorable florals for personal and corporate events all over Southern California.
To us, it's all about the details and going the extra mile for our clients.  Lisa even brought her pet pygmy goats to a post-wedding pool party just because the clients said it would make their day to have goats at their wedding.  But, if you don't require goats or chickens (Lisa has nine of those), we can absolutely handle all aspects of your floral requests and ensure prompt service and gorgeous fresh flowers for any occasion.